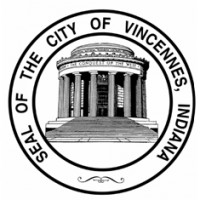 The Vincennes City Council has approved a request for INDOT to include Washington Avenue improvements in their 2022 project call. The call is a list of work that the state agency will fund in the 2022 fiscal year. The 2022 fiscal year for INDOT starts in the summer of 2021.
If approved, the City would put up one-point-two million of the six-million dollar project cost, with INDOT covering the rest. The Vincennes Board of Works approved a 95-hundred dollar payout yesterday for engineering work on the application. The work was done earlier by United Consulting.
Vincennes City Engineer John Sprague says work on Washington Avenue would improve one of the City's main travel arteries..
Part of the work would focus on improvements to Washington Avenue between Emison Avenue and Belle Crossing.
The request for funding will now be forwarded to INDOT. The state highway department will now consider whether or not to add the proposal to their 2022 projects list.
If INDOT approves, it would be the second straight year Vincennes has a project on thie list. Already, INDOT has approved part of the Main Street project for funding on the 2021 funded projects list.