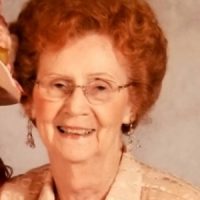 Maxine M. Snider, 92, of Vincennes, passed away at 6:01 am Friday, February 16, 2018 at St. Vincent Hospital in Evansville.
She was born January 27, 1926 in Knox County to Oscar and Rosa Lee (Pickel) Schwartz.
Maxine worked for General Motors as a bookkeeper at JC Borah in Flora, Illinois. She was a member of the First Christian Church and the V.F.W. Auxiliary. Maxine always enjoyed traveling and keeping up her house.
Surviving are her children, Donald (Marge) Snider of Vincennes, Thomas (Phyllis) Snider of Gilbert, AZ, Linda Joyce (Jim) Shepard of Vincennes, and Kathy (Brent) Henderson of Indianapolis; two sisters, Virginia Peach of Mt. Carmel, and Shirley Jean Glasenapp of Crete, Illinois; a son-in-law, Ryan Funkhouser of Terre Haute; a daughter-in-law, Margaret Snider of Vincennes, along with 15 grandchildren, and several great grandchildren, and great-great grandchildren.
She was preceded in death by her parents; her first husband, Lester Peach, her second husband, Harry Snider, who preceded her on February 8, 1999; a daughter, Sharon Funkhouser; a son Max Richard "Dick" Snider; and brothers, Junior Merle Schwartz, Bobby Schwartz, and Lester Schwartz; and one grandchild.
Funeral services will be held at 2:00 pm Wednesday, February 21, 2018 at Gardner Brockman Funeral Home with Rev. Bill Piper officiating. Burial will follow in Memorial Park Cemetery. Visitation will be from Noon until the service time. Memorial contributions may be made to Generations for Meals on Wheels. Online condolences may be made at www.gardnerbrockman.com