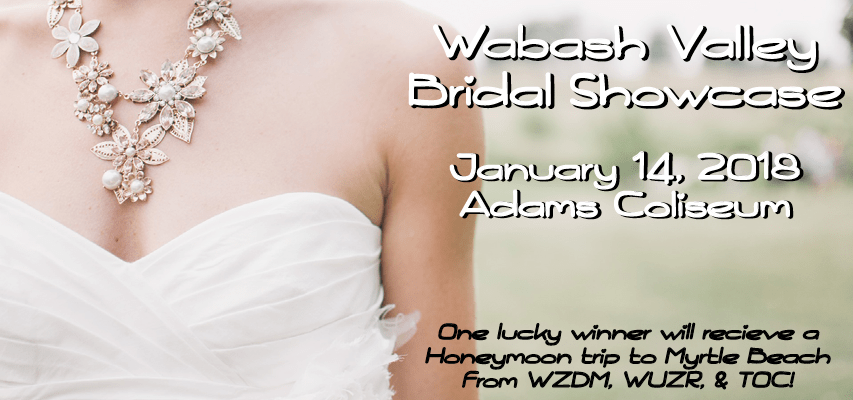 If you would like to register to have a booth at the event, please complete and submit the form below.
The Wabash Valley Bridal Showcase and the Daviess County Bridal Fair feature businesses catering to Brides (and Grooms and Moms).  This year PROM styles will also be included.
Prizes will be given away, and fashion shows and stage programs will be featured.  Another great crowd of brides, mothers, and friends is expected!  This is your opportunity to show your business & services to potential customers from two areas face-to-face for one low price!
Wabash Valley Bridal Showcase and Daviess County Bridal Fair includes:
–8 x 8 Booth at each show
–Bridal Fair Booklet with "Business Card" ads
–Multimedia Advertising
–Listing of registered brides with contact information
–Promo ads on WZDM, WWBL, WBTO, WUZR, WTYE, WAOV, WQTY, WTAY, and WJPS
–Live mentions during broadcasts January 17th and February 21th 
–Plus 48 thirty second ads on WZDM, or WUZR, or WBTO, or WJPS, or WTYE
–Sponsors will be listed (with links if applicable) online at
WZDM, WAOV, WUZR, WWBL, WTYE, WQTY, WBTO, and WJPS sites
Total Investment: $595.00*