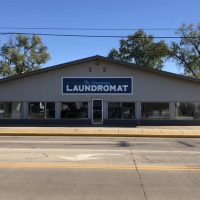 A new business opened their doors officially early this holiday weekend.
The Vincennes Laundromat opened Friday Morning to the community. The facility features brand new, state of the art washers and dryers, including four (4) 80 pound washers.
The Vincennes Laundromat is owned by Keith Fischer and is located in the former Sears Location on North 6th Street.