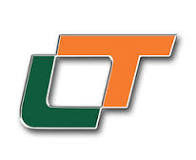 The Lincoln Trail Lady Statesmen picked up a 92-74 victory over visiting Olney Central Saturday in Robinson to up their record to 13-7 on the year.
Olney Central was up 21-20 after 1. In the 2nd quarter, Lincoln Trail outscored Olney Central 20-15 to take a 40-36 lead into half. Lincoln Trail put up 21 to 18 for Olney Central in the 3rd and the Lady Statesmen pulled away, outscoring the Lady Knights 31-20 in the 4th quarter to earn the win.
For Lincoln Trail, they were led by Taylor Bradley with 23 Points; pacing 4 Lady Statesmen in double figures. Emelia Bryant added 19 while Kaitlyn Adams scored 15 and Olivia Bryant chipped in 12.
For Olney Central, they were led by Kyla Reid with 26 points to lead all scores. Chloee Hughes added 13 while Hailey Baxter chipped in 12.
Former Wood Memorial Lady Trojan Brenna Maikranz added 7 while former South Knox Lady Spartan Jarissa Page chipped in 3.
Lincoln Trail is back in action on the road Wednesday at Vincennes Olney Central (15-9) travels to Kaskaskia.