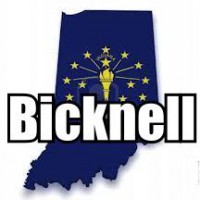 The Bicknell Board of Works has approved a quote from Dashiell Contracting for a new water line on North Main Street. The line will be installed at North Main near State Road 67.
Dashiell quoted a price of just under 88-thousand dollars for the work. It will include installing around a thousand feet of water line, new water meters, and service for several North Main Street-area residences.
Bicknell officials expect the work to be done soon. The line will be completed before planned curb, sidewalk, and paving work coming later this year to North Main Street in Bicknell.