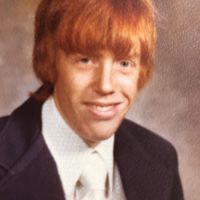 Jeffrey Alan Clark, 59 years old passed away February 27, 2019.  He graduated from North Knox High School class of 1978.  He was a veteran of the United States Navy.  Jeffrey was employed at Purdue Feed.
He is survived by his wife Sheila Lynn Clark; son, Wesley Thurman,; mother, Phyllis Clark of Bicknell; brothers, Kyle and Shelley Clark of Bicknell, Lyle Clark of Paducah, KY, and Jerry M. Clark of Richmond, VA; along with several nieces and nephews.
Jeffery was preceded in death by his father Gerald Clark, grandparents Hubert and Edith Clark of Oaktown, and Isabella Williamson of Bicknell.
Fredrick and Son McClure-Utt Funeral Home Vincennes Chapel handled the arrangements. Online condolences may be made at www.fredrickandson.com.