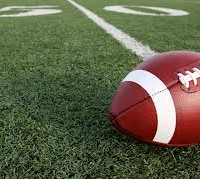 Knox County High School Football teams went in opposite directions over the weekend as both teams are now 1-1 on the year.
The Vincennes Lincoln Alices fell to 1-1 after a 19-6 home loss to the Boonville Pioneers in Big Eight Play. Boonville is now 2-0 in the conference while Lincoln is now 0-1 in the Big 8. Lincoln is back in action Friday when travel to Floyd Central to take on the Highlanders. The Highlanders are coming off a 28-7 victory over Providence of Clarksville.
North Knox rebounded from the loss to Sullivan with a 65-0 shutout win over the T-Birds of Eastern Greene. North Knox is now 1-1 and will face 1-1 Tecumseh for their home opening. The Braves are coming off a win over Pike Central.