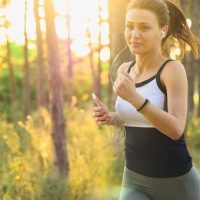 The North Knox boys and girls cross country ran in dual meet with Pike Central at Pride's Creek Park. North Knox won the girls meet, 25-30. Brittany Page was first, Reegan Hammelman second and Macy Dye was third for the lady warriors.
The North Knox boys lost to Pike Central 21-34. Top finisher for North Knox was Dakota Lawrence who was fourth.
The North Knox boys and girls jr. high cross country teams ran at Pike Central. The boys won their meet with 29 points, Washington had 38 and Pike Central 64. Top finishers for North Knox were Kade Groteguth who was first, Caleb Bottom was third and Carter Lemberg was fourth.
In the girls meet, North Knox finished third. Washington was first with 35, Pike Central had 39 and North Knox 46. Leading the North Knox effort was Rorri Bottum who was fifth, Alexis Pettelle was 7th and Hayden Coats 9th.
The South Knox middle school boys cross country team finished first at the 16 team Northeast Dubois invitational. Clark was 13th. For South Knox, Draven Garner was third, Ezra Anton was fourth and Sam Singleton was 9th.
In the girls meet, South Knox was second as Jasper took first place honors among the 16 teams. For South Knox, Aubrey Nowaskie was 4th, Addelyn Kehl was sixth.