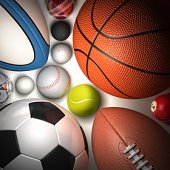 The South Knox boys soccer team edged Vincennes Rivet 1-0. Owen Lancaster scored the lone goal in the 8th minute of the contest on an assist from Avery Gerkin. Trevor Malott had 4 saves in goal as the Spartans improve to 6-0 overall and 3-0 in the Blue Chip.
The Lincoln boys soccer team fell to visiting West Vigo 2-1. The Vikings led 2-0 at the half. Lucas Hunt on an assist from Ethan Blair scored for Lincoln in the second half for the lone Lincoln goal in the contest. Johnathan Soderling had 13 saves in goal. The Alices fall to 2-3 on the season .
The Vincennes Lincoln tennis team was blanked by Bloomfield 5-0.
The Vincennes Lincoln JV football team fell to 1-1 on the season with a 48-0 loss at Bonnville.