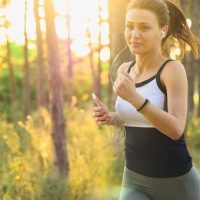 The South Knox boys and girls cross country teams competed in the Alan Hopewell Class Invitational at Gibson Southern.  In the boys senior/junior race, the Spartans finshed 2nd among the 12 teams. Castle was first.   For the Spartans, Oliver Smith was first overall. Trenton Faulkner was fifth and Will Staggs 10th.
In the boys sophomore/freshman race, South Knox was first, Jacob Siewers led the Spartans with a 4 place finish and Dylan Hardig was 10th.
In the girls senior/junior race, South Knox took first place honors. Mykayla Couchenour grabbed first place honors and Gretchen Carie finished 9th.
In the girls sophomore/freshman race, South Knox finished second with Mount Vernon first.  Ava Like finished first overall for South Knox, Macie Couchenour was 5th and Tailia Small was  7th.
The North Knox boys and girls  cross country teams hosted a triangular meet.  In the boys meet, Sullivan was first with 21 points, North Daviess had 46 and North Knox 61.  Top finisher for North Knox was Cavan Lemberg who was 8 overall.
In the girls race, North Daviess was first with 26, North Knox had 31 and Sullivan did not have enough runners for a team score.  Top finisher for North Knox was Brittnay page who was first with an school record time of 21:25.  Regan Hammelman finished 4th.