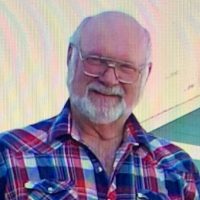 Robert Thorne Downen Sr., 77, of Wheatland, passed away at 4:35 pm Sunday, September 8, 2019 at GentleCare of Vincennes.
He was born October 26, 1941 in Fritchton, Indiana to Sam and Hazel (Thorne) Downen.
Robert was a member of St. Paul Lutheran Church and had been employed by Indiana Farm Bureau in South Bend and Pike County. Robert had been a farmer since 1973 and loved truck driving, traveling, his kids and his dogs.
He graduated from Fritchton High School in 1959 and from Michigan State University in 1963 in Grain Elevator Management.
Surviving are his wife Carol (Betterly) Downen whom he married on December 22, 1962; his children, Barbara Downen of Houston, Texas, and Robert Downen Jr. of Lake Leelanau, Michigan; his brothers and sisters, Victor Downen and his wife Karen of Verne, Sandra Hall and her husband Jim of Mobile, AL, Gloria Worland and her husband Earl of Linton, Rachel Lowe of Mobile, AL, Martha Downen of Verne, John Downen of Mobile, Al, Georgia Stasulis and her husband Al of Gulfport, MS, and Tony Downen and his wife Carolyn of Vincennes; along with several nieces, nephews, and cousins.
Preceding him in death were his parents; his special dog Traveler; and brothers and sisters, Sam Downen, Royal Downen, Paul Downen, and Mary Downen.
A memorial service will be announced at a later time with interment at St. Johns Cemetery at Rigglesville Michigan.  Goodwin Funeral Home is honored to serve the family of Robert Downen.