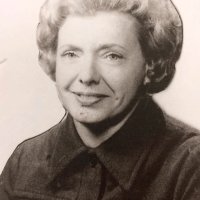 Investigators with the Sullivan County Sheriff's Office and Indiana State Police continue to seek answers in the 1981 murder of 51-year-old Sarah "Jeanette" Benson of Farmersburg.
On the evening of January 2nd, 1981, Benson returned home from shopping in Terre Haute, to be surprised by an intruder inside her home.
Her husband, Emory, was at work in Terre Haute at the time.
Neighbors described seeing a blue four door passenger car parked in the Benson's driveway, just prior to Mrs. Benson returning home.
If you know of any information concerning Benson's murder, contact the Sullivan County Sheriff's Office or Indiana State Police.