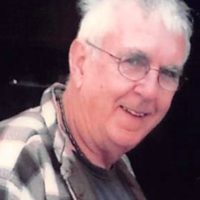 Keith Prather, 74, of Vincennes, passed away at 9:00 pm EST at Gentle Care in Vincennes on Saturday, May 16, 2020.
He was born May 30, 1945 in Vincennes, Indiana to William M. and Mary Helen (Baker) Prather.
Professionally, Keith was a farmer and retired from JLS Construction after 25 years of service.  He enjoyed mowing, fishing and tinkering in his shed.  While these were his hobbies, his biggest smiles came from his granddaughters learning to fish, drive a Gator, ride rollercoasters and playing board games.  Kelle and Lorinda learned so very much from Grandpa.  What is interesting, Keith focused on these times vs. his early accomplishments.  Keith's high school jersey was retired (#42) from Wheatland High School as he was the leading scorer with 1,391 points with game highs of 46 points (3 times as a senior!).  His jersey was displayed in the Indiana High School Hall of Fame, New Castle, Indiana.
Surviving are his wife Jeannie (Donnersberger) Prather whom he married September 23, 1967 in Wheatland Methodist Church, Wheatland, Indiana. When Keith passed, they had celebrated their 52nd year of marriage. Their children included Michael and his wife Julie (Gegenheimer) of Greenfield, Indiana; and Tricia (Prather) Anthony and husband Scott of Fishers, Indiana; his sister Karen (Prather) Jordan and her husband Charles of Vincennes, Indiana; and his grandchildren Kelle Prather of Indianapolis, Indiana and Lorinda Kirk of Golden, Colorado.
He was preceded in death by his parents.
A public drive thru visitation will be held Wednesday, May 20, 2020 from 10:00 am until 1:00 pm at Community United Methodist Church in Vincennes. Private graveside services will follow in the Wheatland cemetery with Pastor Evan Nave officiating.  Anyone wanting to watch the service can do so on Goodwin Funeral Home Facebook page and will be notified when it goes live. Online memories may be shared with Richard's family and friends at www.goodwinsieversfh.com. In lieu of flowers, a can food donation would be appreciated to Food Bank or Helping His Hands (Vincennes).