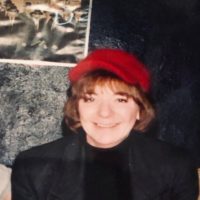 Marilyn Kaye Driskill,66, of Vincennes passed away on Friday, May 15, 2020 ar her residence.
She was born October 30, 1953 in  Steele, Missouri to Woodrow and Ada Bell (Carlton) Driskill.
Kaye was a graduate of South Knox High School and Lockyear College.  She served as secretary for Dr. Chelsea Lawlis and Dr. John Schmeling at Vincennes University.  Kaye was first director of the Knox County Solid Waste Management District and was an active environmentlost. In 1995 Kaye went to work for the Indiana Department of Environmental Management and was employed there at  the time of her passing.  Her memberships included the League of Women Voters and was a special member of the local Sweet Potato Queens, who will miss her dearly.
Surviving are her daughter Jessica and her husband Caleb of Columbus, IN; her granddaughter Alexi Grace Hicks;  her brothers Sonny(Peggy)  Driskill, Doug(Karen) Driskill both of Decker, Don(Reba) Driskill of Vincennes and Carlton Driskill of Washington State.  Sisters  Shirley(Ray) Yochum,  Becki( Jerry) Linneweber, and special twin sister Faye Driskill all of Vincennes.
A memorial service will be announced at a later time under the direction of Goodwin-Sievers Funeral Home.