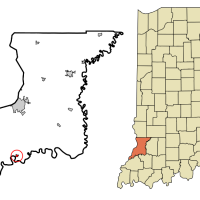 The Knox County Area Plan Commission has approved a re-zoning to C-2 central business for a planned expansion for Saint Vincent DePaul.  The charitable group wants to place a sorting and storage building on the expansion.
The approval came with a condition that action happen on the ground within a year, or it will return to its current R-1 residential zoning.  Some nearby neighbors disagreed with the building; their concerns were with flooding, visual problems, and possible decline of property values.
The rezoning will return to Vincennes City Council for second and third reading.  The issue could be considered as early as Council's session on Monday, July 13th.