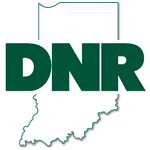 A Monroe County official is speaking out about an act of racism he experienced at Lake Monroe over the weekend.
Vauhxx Rush Booker is a member of the Monroe County Human Rights Commission and the chair of the county's Affordable Housing Commission.
He says he was pinned against a tree by five men who threatened to get a noose.
Booker says bystanders helped him out of the situation, and some took video on their cell phones.
Booker says he wants the men who attacked him to be arrested, and the Department of Natural Resources says the matter remains under investigation.