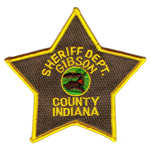 Gibson County Sheriff's deputies arrested an Owensville man early Tuesday for Battery in the Presence of a Child.
Deputies arrested 45-year-old Michael Wahl after being called to a disturbance in the 25-hundred block of South County Road 825 West.
Wahl was booked into the Gibson County Jail on $750 bond.