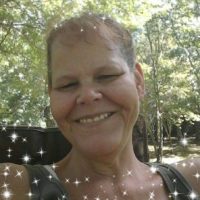 Bobbi J. Russell, 52 of Monroe City, passed away at 7:55pm Wednesday, October 14, 2020 at Daviess Community Hospital.
She was born November27, 1967 in Meza, Arizona to Norma (Fox) Hart.
Bobbi worked for Friends Home Health Care in coding and billing.
Surviving are her children Shayla Russell of Petersburg, Tyler Russell of Evansville; her mother Norma Hart of Washington; her sisters Shannon Cole of Washington, Sherryl Lundgren of Arizona, and Kerry Simpson of Oldsmar, FL; along with a step brother Ronnie Hart of Covington, IL.
She was preceded in death by her brother Michael McWilliams.
Private family services will be held. Goodwin-Sievers Funeral Home is honored to serve the family of Bobbi Russell.