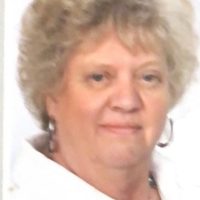 Rita A. Gladding
Paid Obituary with photo-Vincennes Sun Commercial
On Thursday, November 19th, 2020, Rita Aileen Gladding, loving mother of two and grandmother of four, passed away at the age of 71 at Good Samaritan Hospital. Rita was born on October 27, 1949 in Vincennes, the daughter of Wayne and Bernice (Adams) Elkins.
She married David Gladding on December 10, 1971. They were looking forward to celebrating their 50th wedding anniversary next year.
Rita is survived by her husband David Gladding of Vincennes; her son Steve Gladding, his wife Betsy, granddaughters Annabelle and Emmalee all of Evansville, daughter, Kelly Winburn, grandsons David and Augustus of Vincennes and her siblings Sheila Parker, Barbara Schneider, Debra Napier (Ed), Leesa Lyles (Charlie).
She is preceded in death by her parents, and her siblings, Donna Patterson (Paul), Linda Sanneman (Tony), Mike Elkins (Sue), Gary Elkins (Barb), Becky Lehman (Ken), Tom Elkins, Pam Case, Kenny Elkins (Vicki).
Rita was a loving wife, mother, grandma, sister and friend.  Being the middle child in a family of thirteen children was challenging at times but Rita was the rock, the peacemaker, she always found time to provide a delicious home cooked meal.  She was a lifetime member of St. John's Catholic Church, she enjoyed working with children spending many years caring for them in her home, and later in her career she worked at Lincoln High School.
Friends may visit with Rita's family from 4-7 pm on Sunday, November 22, 2020 at Goodwin-Sievers Funeral Home, 524 Broadway, Vincennes. A Mass of Christian Burial will take place at 11:00 am on Monday, November 23, 2020 at St. John Catholic Church, 803 Main St., Vincennes, IN with Rev. Tony Ernst celebrating. Rita will be laid to rest in Mt. Calvary Catholic Cemetery. On-line memories may be shared with Rita's family and friends at www.goodwinsieversfh.com. Goodwin-Sievers Funeral Home is honored to assist Rita's family with arrangements.