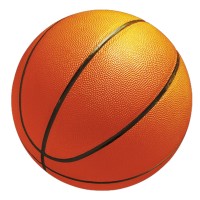 The Washington Hatchets held an 8 point lead at halftime, but were outscored by 13 points in the 2nd half as they fell to the Evansville Bosse Bulldogs 66-61 in Evansville. The Hatchets are now 0-4 as they head into their county battle with Barr-Reeve on Saturday.
It took overtime in Terre Haute, but the Linton Miners squeeked past the Terre Haute North Patriots 64-63 in the Wabash Valley Classic on Monday. Linton is now 8-1 on the year and will be back in action this afternoon taking on North Central at 1:30. That game can be heard on Sunrise 93.3 WQTY and at Sunrise 93-3 dot com.
Tournament action with Vincennes Lincoln, North Knox, and South Knox boys basketball is set to get underway today.
North Knox and Vincennes Lincoln will be in action today at the Forest Park Tournament.
Vincennes Lincoln will tip things off at 10 AM this morning when they take on Northeast Dubois. That game can be heard on 92.1 WZDM and WZDM.com
At 11:45 this morning, 4-5 North Knox will take on 4-1 Borden. That game can be heard on 105.7 The Ride and WUZR.com.
Both teams will play again later on today.
South Knox will take on North Daviess this evening in the Old National Bank Classic at North Daviess. According to officials, 440 tickets per game will be available on a first come, first serve basis. Tip off will be at 8 PM. That game can be heard on 105.7 The Ride and 106.5 WWBL.
The South Knox Lady Spartans are home tonight with Brownstown Central. That is a 7:30 PM Tip at South Knox. Only parents and those who live in the same household with a player are allowed to attend. Vincennes Rivet was scheduled to host Eastern Pekin, but that game is officially off due to Covid-19 quarantine for Eastern Pekin.