Fill out the form below to enter your teacher

Winner for February 20, 2023-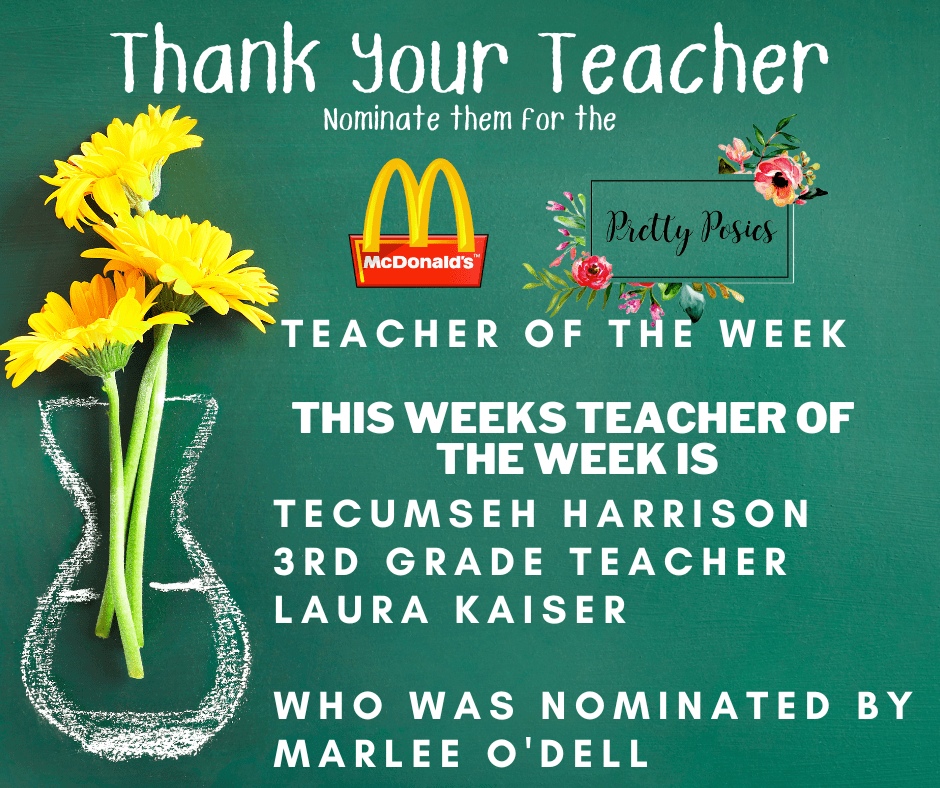 Winner for February 13, 2023-

Winner for February 6, 2023-

Winner for January 30, 2023-
Winner for January 23, 2023-

Winner for January 16, 2023-
Winner for January 9, 2023-

Winner for December 19, 2022-

Winner for December 12, 2022-
Winner for December 5, 2022-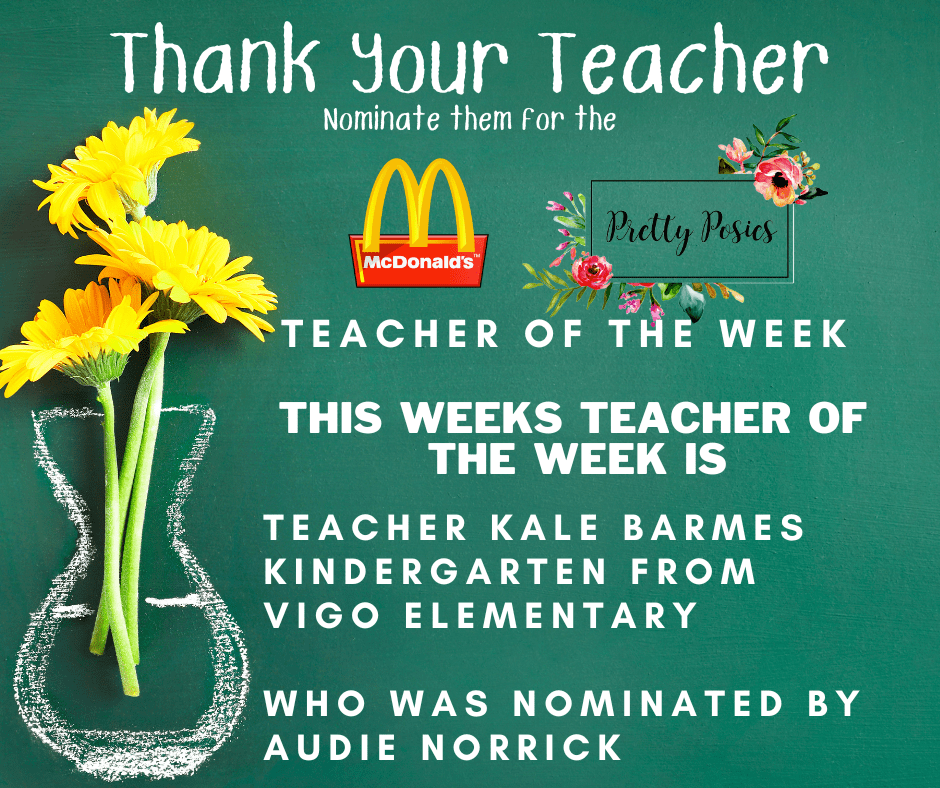 Winner for November  28, 2022-

Winner for November  21, 2022-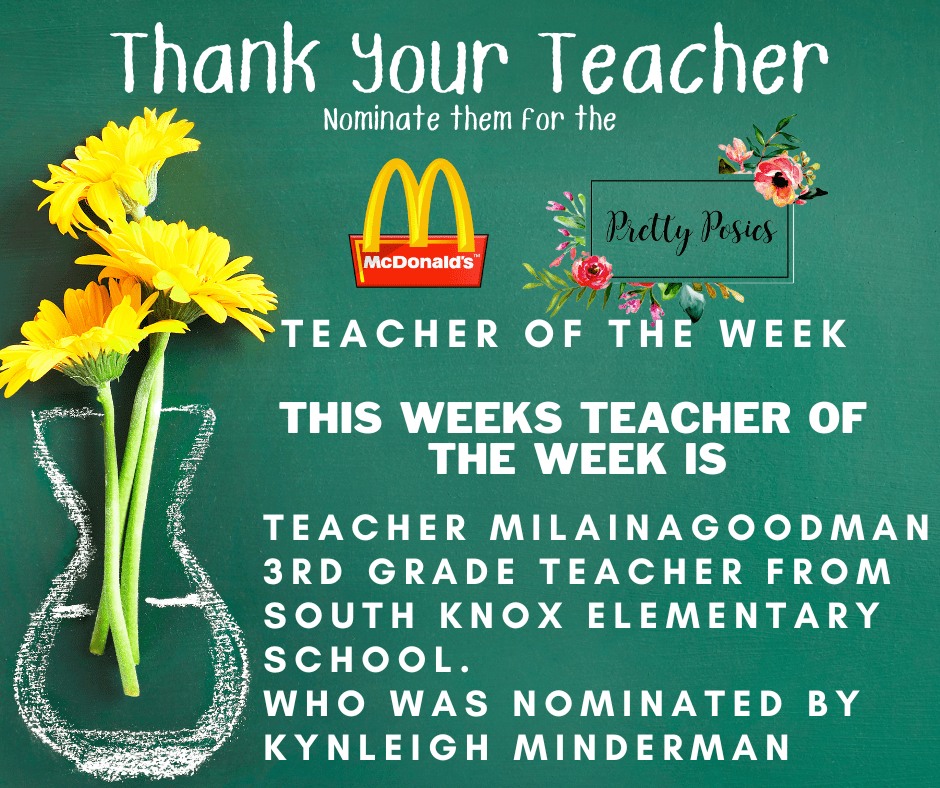 Winner for November  14, 2022-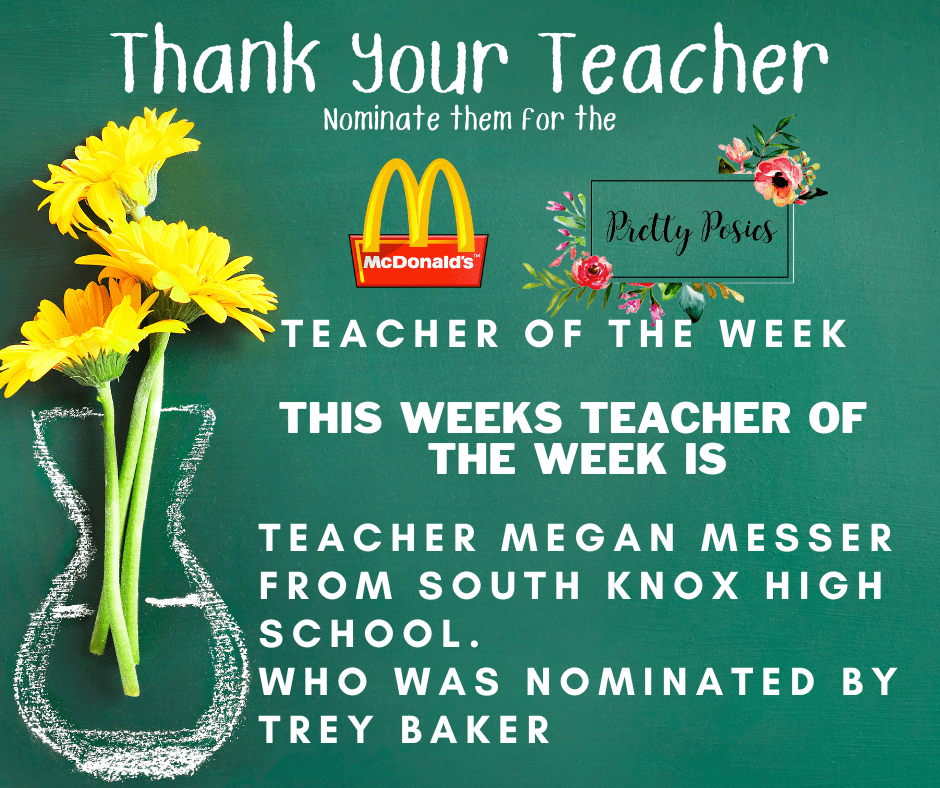 Winner for November  7, 2022-

Winner for October 31, 2022-
Winner for October 24, 2022-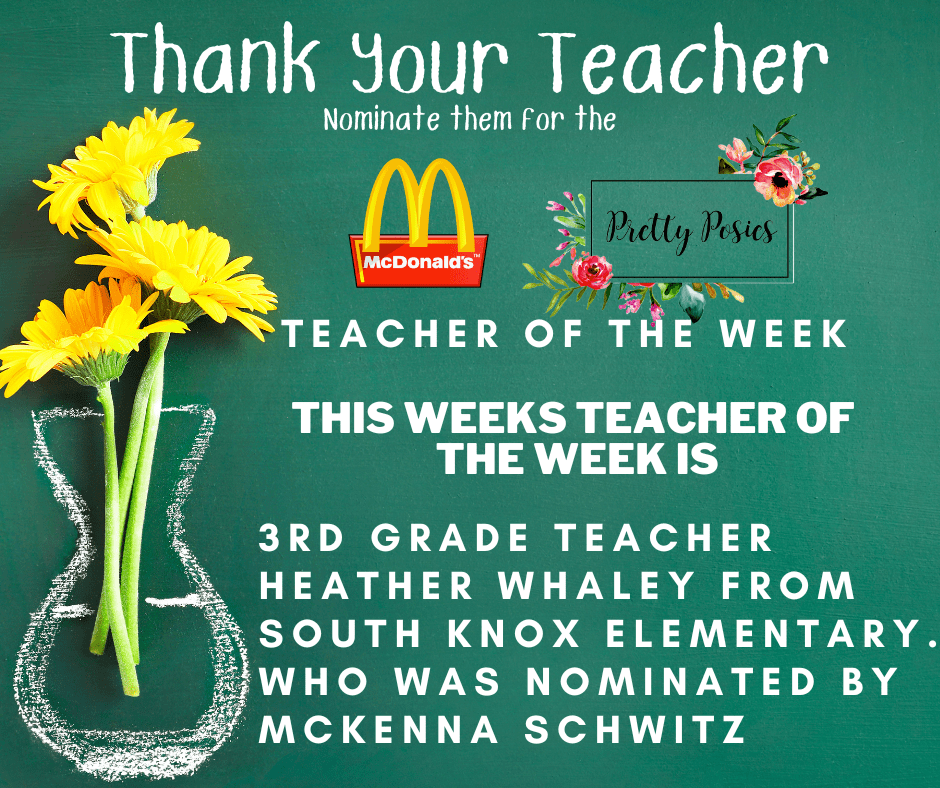 Winner for October 17, 2022-

Winner for October 17, 2022-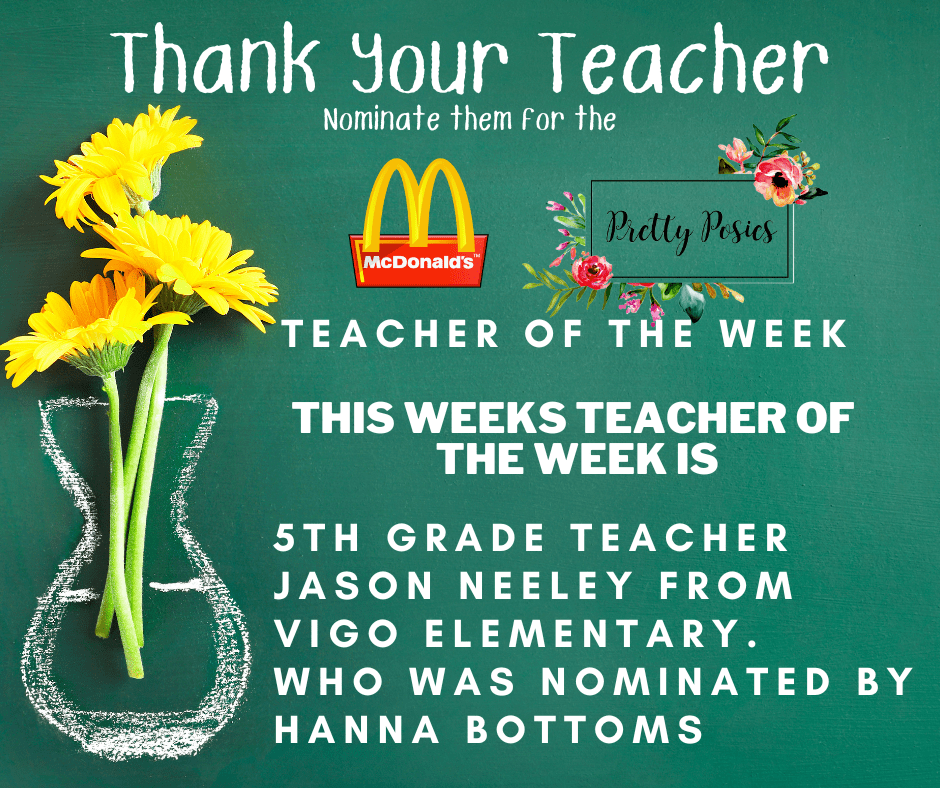 Winner for October 10, 2022-

Winner for October 3, 2022-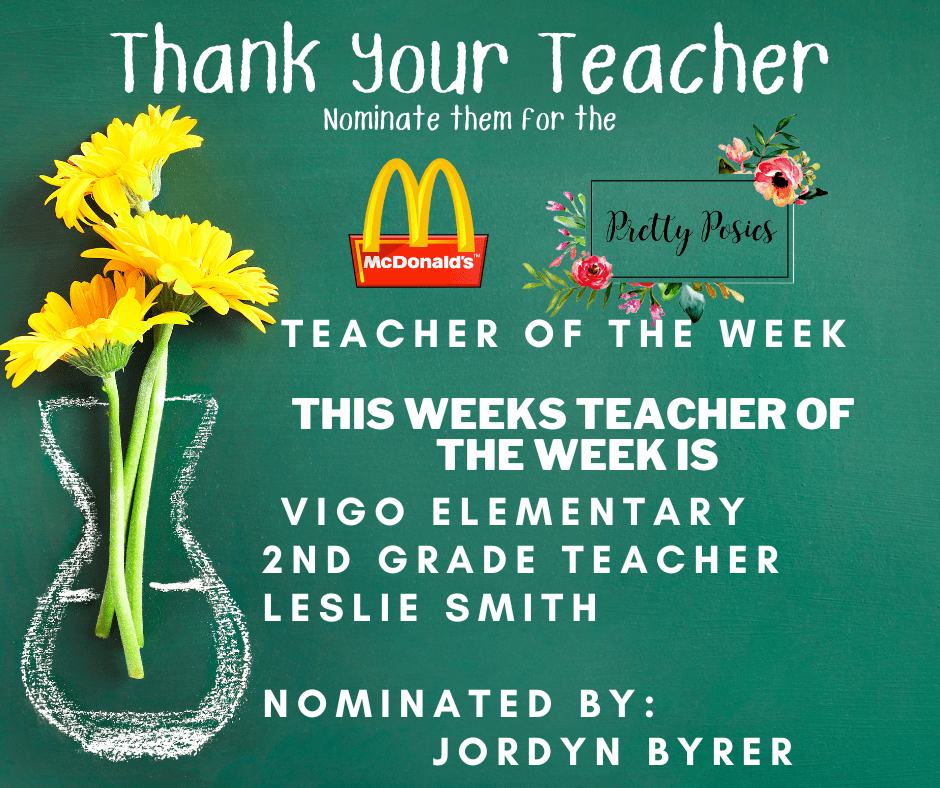 Winner for Sept 26, 2022 –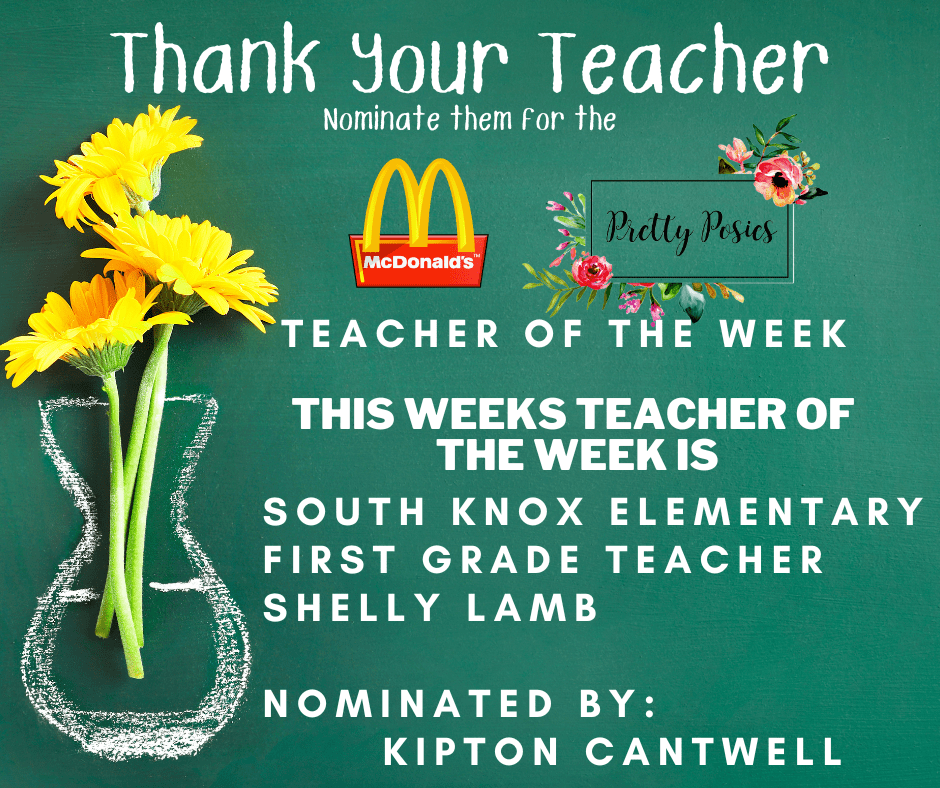 Winner for Sept 19, 2022 –

Winner for Sept 12, 2022

Winner for Sept 15, 2022

Winner for Sept 05, 2022 -Elizabeth Like, South Knox elementary 6th grade teacher.  She was nominated by Kyndrix Linneweber.
The winning teacher, and the nominating student, will each receive a prize package from McDonald's, and Pretty Posies, and a certificate noting the award!
Prizes:
$10 certificate for each Teacher and student who nominated from Pretty Posies
McDonald's (I'm Lovin' It) sends a Free Extra Value Meal certificate to the teacher and the student gets a certificate for a free small fry and choice of a cheeseburger or a 4-piece Chicken McNugget.   WZDM also sends a frameable certificate!