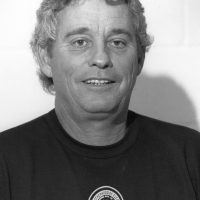 Terry C. Shepard, 72, of Bruceville, passed away at 2:14 pm Tuesday May 2, 2019 at Union Hospital in Terre Haute, Indiana.
Terry was born April 30, 1947 in Vincennes, Indiana to Lucille (Loveall) and Roy William Shepard.
He met his beautiful bride and wife of 50 years, Carolyn Dennison, and married on December 6, 1968. Terry was a 1965 graduate of Monroe City High School and retired from PSI (Duke Energy). He enjoyed spending time with his family and friends. He loved to go mushroom hunting every spring, spending time on the farm, loved the outdoors, and attended Oaktown Christian Church.
Terry is survived by his wife, Carolyn; daughter, Vanessa Shepard-Smith and her husband Andrew; granddaughter, Emily Smith; sister, Sandy Holland and her husband Milt; and brothers, Cledus Shepard, Sam Shepard and his wife Kathy, Gene Shepard and his wife Johnna, Aron Shepard and his wife Tina, and Mark Shepard; brother-in-law, Craig Toler; brother-and sister-in-law Ray and Debbie Nightengale; and several nieces and nephews.
Terry was preceded in death by his parents, Lucille and Roy Shepard; and sister-in-law Susie (Briner)Toler.
Graveside services will be held at 2:00 pm Tuesday, May 7, 2019 at Memorial Park Cemetery by Richard Stewart of Oaktown Christian Church.  Goodwin Funeral Home is honored to serve the family of Terry Shepard.