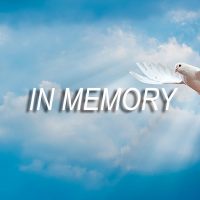 Virgil C. Bryans, 96, of Vincennes, passed away at 3:15 am Monday, July 1, 2019 at BridgePointe Health Campus.
He was born on March 7, 1923 in Lawrence County, Illinois to Willie and Amanda (Gaines) Bryans.
Virgil was a multi craft boilermaker for Youngstown Sheet and Tube and served in the Army in World War II. A graduate of Lincoln High School Virgil enjoyed making wooden toys.
Surviving are his brother Percy Bryans of Palestine, and several nieces and nephew, Mary Louise Welton of Lawrenceville, Robert G. Bryans of Flat Rock, Sue Ann Smith of Palestine, Janet Lockhart of Lawrenceville, Kay Higgins of Tuscola, Laura Francis McCord of Palestine, Paula Burkett of Palestine, and Mary Jo Harris of Palestine.
Preceding him in death were his parents; and his wife Wanda Lee (Truman) Bryans, whom he married on July 2, 1955 and preceded him on April 27, 1993.
Funeral services will be held on 7:00 pm Wednesday, July 3, 2019 at Gardner Brockman Funeral Home      Visitation will be from 6:00 until the start of the service.  Burial will be in the Allee Memorial Gardens in Camdenton, Missouri.