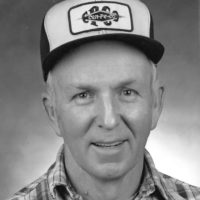 Raymond A. Marchino, 95, of Vincennes, passed away at 5:58 pm Thursday, March 12, 2020 at his residence.
He was born September 21, 1924 in Knox County, Indiana to Esco and Helen (Ruble) Marchino.
Ray attended the Pilgrim Holiness Church worked at Sater Morgan in his younger days and retired as a mechanic for coal mines.
Surviving are his wife Virginia (Cochran) Marchino whom he married July 3, 1947; his daughters Cheryl Ann Marchino of Vincennes, and Deborah Myers and her husband Ron of Mt. Vernon, IN who hanve no words that would describe the greatness of their loss ; a brother Bob Marchino of Vincennes; four grandchildren Amy Holzmilller, Ron Myers II, Petrina Chambers, and Valerie Hurst; along with eight great grandchildren and six great great grandchildren.
He was preceded in death by his parents; a sister Nancy Holzmiller; a brother John Marchino; and a grandson Chad Holzmiller.
Funeral services will be held at 1:00 Tuesday, March 17, 2020 at Goodwin-Sievers Funeral Home, 524 Broadway, Vincennes with Rev. Tony Frankum officiating. Burial will follow in the Upper Indiana Cemetery. Visitation will be from Noon until the service on Tuesday. Goodwin-Sievers is honored to serve the family of Raymond A. Marchino.