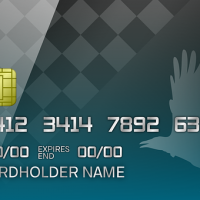 Area police are warning the public about a recent scam concerning Amazon Chase Credit Cards.
People are receiving unsolicited credit cards or denial letters in the mail saying their application for an Amazon Chase Credit Card was received and accepted or denied.
However, none of the individuals applied on their Amazon accounts or on the Amazon site, which is the only way to legitimately apply for a Amazon Chase Credit Card.
When you call the number to inquire about the notice, the first thing they ask for is your social security number.
If you haven't heard it before, never give out personal information over the phone unless it's a call or action you initiated.