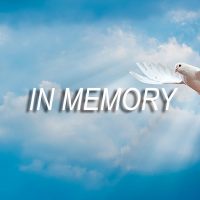 Rebecca L. Randall, 64, of Vincennes, passed away at 3:20 pm Saturday, December 29, 2018 at Good Samaritan Hospital.
She was born December 3, 1954 in Parkersburg, West Virginia to Melvin and Patricia (Ward) Randall.
Becky managed Whitson's Furniture and Antiques for many years.
Surviving are her companion, Mike Knight of Vincennes; her children, Arthur Annis III of Ashville, NC, Ray Whitson and his wife Laura of Ashville, NC, and Michael Whitson of Vincennes; her stepchildren, Marquis Knight of Vincennes, and Thomas Knight of Midway, GA; her brothers and sister, Ron Randall and his wife Teri of Naples, FL, Roger Randall and his wife Jackie of Bicknell, Lisa Chaflin of Cheyenne, WY, and Robert Randall of Winter Garden, FL; and her grandchildren, Justice Whitson, Jeffrey Whitson, Gabriel Whitson, Kolby Whitson, and Makayla Whitson; Arthur Annis IV, and Ayano Annis, and step-grandchildren, Marquis Knight and Thomas Knight .
She was preceded in death by her parents, and a sister, Rhonda Randall.
There will be no public services.  Arrangements are being handled through the Gardner-Brockman Funeral Home where online condolences may be made at www.gardnerbrockman.com