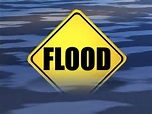 While Flooding continues in many places in our area, flood waters are starting to subside and head back into their respective banks.
The White River at Edwardsport crested Wednesday Afternoon at 24.2 Feet. The river is currently foretasted to be back in it's banks on Wednesday, February 20th.
Meanwhile at Petersburg, the river has reached 25.6 feet with a crest at noon at 25.8 feet. The White at Petersburg is set to be back in its banks around February 24th.
The Wabash River at Vincennes crested Wednesday afternoon at 20.04 feet. The forecast for the river is to be back in its banks by early morning on February 20th.
At Mount Carmel, the Wabash is forecast to crest tomorrow afternoon at 25.8 feet. According to the weather service, the river will be above flood stage until February 25th.
On the Embarras River at Lawrenceville, the river crested Sunday at 35.38 Feet. The river is forecast to be in its banks by Monday.