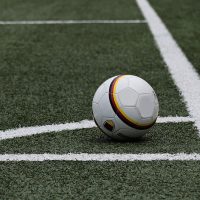 The Vincennes Rivet girls soccer team cruised to an 11-0 win over visiting North Posey last night. Abby Niehaus had 4 goals and two assists. Tia Tolbert had three goals, Maggie Earley, Caroline Herman, Meredith Weiss and Katie Daugherty each had a goal. In goal, Jayda Millspaugh had 5 saves as Rivet improves to 4-1.
The Lincoln boys soccer team fell to visiting White River Valley 1-0. Jonathan Soderling had 3 saves. The Alices fall to 2-4.
The South Knox girls soccer team beat Sullivan 2-1. For the 2-3 Lady Spartans, Mckenzie Johnson and Jordyn Derouin each had a goal and Ellie Fausnaugh had 12 saves in goal.