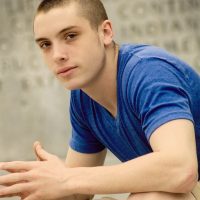 Drew A. Roach, 23, of Vincennes, passed away on Wednesday September 18, 2019.
He was born on February 16, 1996 in Evansville to Tami J. Prather and Alan J. Roach.
Drew enjoyed basketball and watching LeBron James play. He loved his family with all his heart and loved his dog Jack.
Drew is survived by his mother Tami Prather of Vincennes: his father Alan Roach of Monroe City; his maternal grandparents Larry and Sharon Prather; and his paternal grandparents, William and Sharon Roach. He is also survived by several aunts, uncles, and cousins.  Friends and family may visit with Drew's family from 5 pm to 7 pm Friday and Goodwin Funeral Home.